Rangers Main Camp Comes To A Close
The Parkland U18 Rangers wrapped up main camp on Sunday afternoon inside of Credit Union Place.
The three-day camp began on Friday afternoon with fitness testing consisting of bench press sessions and a two-mile run. Austin Roos set the bar finishing the run in just 12:59, the fastest of all players.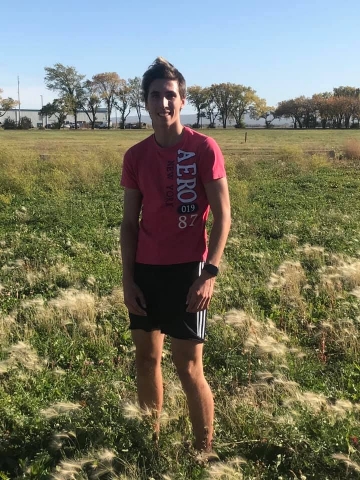 After a pair of on-ice skill sessions on Friday evening, a mini round-robin tournament was held starting on Saturday morning and it ran for the remainder of camp.
Rick Freese said he was expecting more on Sunday and that was certainly the case as the battle for spots on the 2020-2021 Rangers continues.
"The players were playing with a higher sense of urgency," said Freese. "There was a higher compete level and I think the players performed better on Sunday than they did all weekend."
Next up is a pair of practices that will take place on Tuesday evening before the Club holds its intrasquad game on Thursday night at 7:30 at Credit Union Place. The Rangers will then make cuts after that game as the preseason begins next weekend in Swan River. Freese says they will likely take 25 players into the preseason.
"There are some guys that need this game on Thursday to prove themselves," ended Freese. "Some guys will make it into the preseason and some won't based on how they perform in the intrasquad game. We're looking forward to making some tough decisions moving forward. 
The team will play Norman next Saturday and Sunday in Swan River at the Centennial Arena and they are also looking to confirm a couple of home preseason games before beginning the regular season on Saturday, October 17 in Thompson against the Northstars. 
Written by Darnell Duff
https://730ckdm.com/index.php/sports/sports/19154-rangers-main-camp-comes-to-a-close